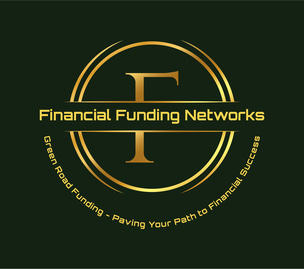 Empower Your Passion: Adaptable Line of Credit Solutions for Your Business Goals
Looking to boost your business? Book a complimentary consultation with our team today! We'll guide you through our various adaptable business lines of credit options tailored to suit the distinct requirements of your growing enterprise.
Think of us as your financial pit crew, tuning up your business's financial engine to reach maximum performance. We all know navigating the world of finance can sometimes feel like threading a camel through a needle's eye, right? But don't worry, that's why we're here!
We're not just a pit stop for quick loans - we're your devoted mechanics, fine-tuning a financial blueprint to fit your business like the perfect gear in a high-performance engine. Whether retail, food services, or any other business venture, we take a deep dive into your business model, understanding your aspirations as thoroughly as a mechanic knows an engine. Then, with this intimate knowledge, we engineer a financial strategy to drive your dreams across the finish line. We're more than your pit crew - your co-drivers in this race to success.
Sometimes, getting a loan can feel like trying to assemble a thousand-piece puzzle, but with half the pieces missing. But who said it has to be a struggle? We've transformed the often knotty and time-gobbling loan process into a smooth, straight highway. Because, let's be honest, who doesn't enjoy a smooth, open road? Rev your engines, and let's start this race together!
Can you relate to these experiences?
Imagine you're a seasoned hiker on an ambitious new trail. Suddenly, you find yourself in front of an unexpected river with no bridge in sight. Your meticulous planning for the trail doesn't matter now because you weren't prepared for this obstacle. In this case, your preparation is akin to your cash flow, while the unforeseen river symbolizes sudden business expenses. Without a bridge—or a business line of credit—you're stuck, unable to cross and continue your hike—or, in your case, run your business smoothly.
Or, perhaps, visualize you're a chef preparing a grand feast. Halfway through, you realize you're out of some essential ingredients. Without them, your feast won't be up to the mark. Now, imagine this feast as your ongoing business project. The missing ingredients represent necessary capital. A business line of credit can act as your emergency grocery delivery, ensuring your feast—or project—doesn't lose flavor.
Have you ever played a game of chess where you've meticulously planned your next few moves, only for your opponent to make an unexpected move, throwing off your strategy? Running a business without a line of credit is similar. You can strategize all you want, but there's always a chance for unexpected expenses. A line of credit is a flexible strategy, allowing you to pivot and react in real-time to keep your king safe—keeping your business operational.
Navigate Your Business Challenges with Our Tailored Lifelines:
Understanding, Expertise, and the Right Line of Credit
We get it. Imagine you're on a long car trip, and suddenly your fuel light blinks. Panic sets in as you anxiously look around for a gas station. In this analogy, your business is that car running low on fuel. We understand the anxiety of looking at a dwindling bank balance, and wondering if you can make it to your next "gas station" or revenue inflow.
It's like standing before a vending machine, craving a snack, only to realize you don't have enough change. You know the satisfaction snacks will bring, much like the growth that business investment can yield. But without the necessary capital—a few spare coins in this scenario—both the snack and the potential growth stay tantalizingly out of reach.
We empathize with being a sailor in turbulent waters without a life jacket. The choppy sea represents unpredictable market conditions, and the missing life jacket embodies the security of readily available capital. We see your struggles, but we are here to throw you that life jacket— a business line of credit.
But you're not alone in this. You have our underwriting team with you, a group of highly qualified professionals equivalent to seasoned navigators in the vast sea of business finance.
Imagine you're scaling a mountain. You've got the gear, the stamina, and the will. But you need an experienced guide who knows the terrain and can help you avoid potential pitfalls. That's who we are— your financial mountain guides. We've scaled numerous peaks with various businesses, ensuring they reach the summit— their business goals.
Secure Your Business Future in 2023:
Discover the Best Business Line of Credit Options Tailored for Small Business Success
A business line of credit offers flexibility. This is like having a toolbox with multiple tools at your disposal. You can draw from it when required and only pay interest on the amount you use, which means that akin to using just the right tool for the job, you utilize what you need without excess.
A business line of credit is a form of revolving credit. This means that, much like a well that replenishes itself after use, your available credit restores its original amount once you've repaid what you borrowed. This assures continuous availability of funds for your business needs.
No Collateral
(Unsecured Line of Credit):
Many lenders offer an unsecured business line of credit. This is like hosting a party without having to provide a security deposit. This feature means you don't need to risk your business assets to secure the credit line.
Business lines of credit often come with higher credit limits, much like having a bigger fuel tank for a long journey. This means you can undertake larger projects or handle bigger expenses in 2023.
The best business line of credit usually offers competitive interest rates. This is similar to shopping during a sale—you get more for less. This means a lower cost of borrowing for your business, freeing up more resources for growth.
Regular and responsible usage of a business line of credit can help improve your business credit score. This is like going to the gym for your financial health, which means enhanced credibility and better-borrowing terms in the future.
Some business lines of credit provide overdraft protection. This is like having a safety net during a trapeze act. It means you avoid bouncing checks and the associated fees.
Lenders often provide quick access to funds. This means, as soon as the next business day, you could have money in your account, much like a pizza delivery at lunchtime, ensuring you don't go hungry—or, in this case, cash-strapped.
Seasonal Business Support:
A small business line of credit can be a lifeline for seasonal businesses. This is like having a thermostat that keeps your house comfortable year-round. It means you can maintain operations in the off-season and prepare for the high season.
Build Relationships with Lenders:
Consistent and reliable use of a business line of credit can help you establish strong relationships with lenders. It's like building trust with a friend. This means better terms on future borrowing and a reliable partnership.
No Spending Restrictions:
With a business line of credit, there are no strict spending restrictions. This is akin to having an all-access pass at a concert. Which means you can use the funds wherever your business needs them most.
Lastly, a business line of credit acts as an emergency financial cushion. This is like having an extra parachute when you're skydiving. This means that your business doesn't have to take a hard fall even in the face of unforeseen expenses.
The best business line of credit in 2023 and beyond can offer various tools to ensure your business's growth and stability. It's about finding the best options that align with your business needs, whether you're a small business owner or running a larger establishment.
Think you don't need a business loan? Did you know…
That choosing to forgo a business line of credit is like refusing a map in unfamiliar territory? You may know the general direction, but the journey can be longer, harder, and full of unexpected roadblocks.
Consider this scenario. Your business is like a ship sailing toward the island of success. The best business line of credit is the wind in your sails, propelling you forward. Without it, you're left to row, putting in extra effort for slower progress. And in the fierce competition of 2023 and beyond, slower progress might mean losing out to speedier competitors.
The power of investing in your business with a loan becomes evident when expansion opportunities arise. Imagine a bountiful orchard ripe for picking, representing a market ready for your business to tap into. Without a small business line of credit, you might not have the resources to harvest this orchard before the season ends—to seize the market opportunity before it disappears.
For small businesses, a line of credit can act as a growth catalyst. Picture your business as a plant and the credit line as the sunlight it needs for photosynthesis. It's the energy that drives the growth. With a small business line of credit, you can harness this energy to transform your business from a seedling to a towering tree.
Furthermore, not having a business loan could mean missed opportunities to innovate and evolve. If your business were a painting, a loan would be like a new set of colors for your palette. It offers new shades and textures to keep your masterpiece—your business—fresh and engaging. The ability to innovate and adapt is crucial in the changing landscapes of the year 2023 and beyond.
Think you don't need a business line of credit? Let's flip that narrative. Rather than picturing it as an unnecessary expense, see it as the fuel your business engine needs to race ahead. The grand business marathon is like your high-energy snack, providing the extra oomph to sprint through challenging stretches and still finish strong.
Doesn't having a safety net on a tightrope walk sound more empowering? A business line of credit is precisely that. It gives you the confidence to stride ahead, knowing there's a secure fallback if you lose balance.
Can you imagine turning down a vital ingredient while cooking a gourmet dish? Of course not. Similarly, in the recipe for business success, the business line of credit is that unique spice that can add zing to your growth story.
To sum up, it's time to shift perspectives. Consider the business line of credit as an investment, lifeline, and catalyst. It's a golden ticket to grab opportunities, stay competitive in 2023 and beyond, and transform your small business dream into an imposing reality. Think it's unnecessary? We beg to differ. It's the spark that could ignite your success story. So, why not take action today and illuminate your business's path to success with the best business line of credit? After all, every step taken today is a giant leap for your business's tomorrow.
Schedule A Free
Consultation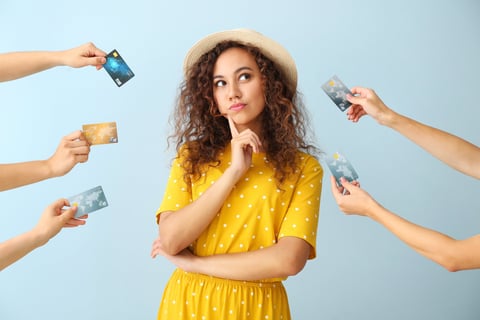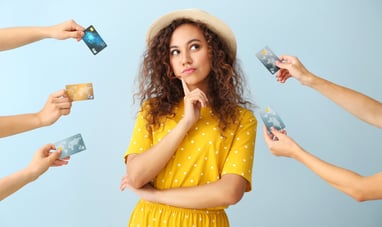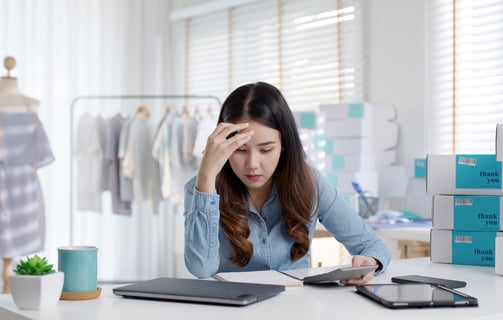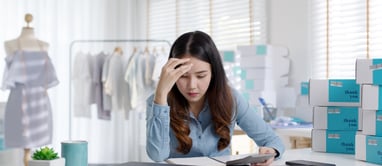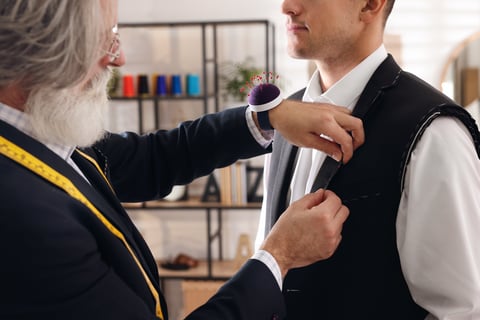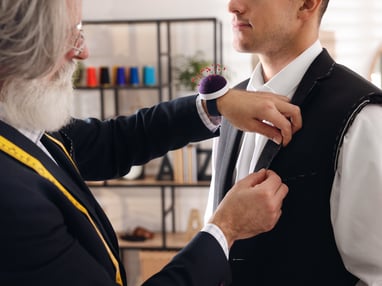 Or consider you're an artist with a blank canvas before you and a grand vision in mind. As you dive into your work, you discover your paint supply is dwindling rapidly. Now, the masterpiece you envisioned is at risk of remaining incomplete. This is similar to a business venture in its early stages, where your vision is the masterpiece, but without a line of credit, your dwindling resources—paint, in this scenario—may hinder your masterpiece's completion.
So, can you see these scenarios in your day-to-day business operations? That hesitation in taking up a big project due to cash flow concerns or the fear of what a sudden repair or replacement cost might do to your bottom line? That's what a lack of a business line of credit can feel like—a constant tightrope walk over a pit of uncertainties. Investing in a safety net might be the confidence boost you need to perform your high-wire act confidently.
Our underwriters are like skilled architects. They don't merely draft up any building; they design structures suitable for the land's specific conditions and the needs of those inhabiting it. Similarly, they don't offer a one-size-fits-all credit solution but craft a tailored line of credit that best suits your business landscape and vision.
So, you can trust our expertise as a financial harbor in your storm, the architect for your financial structure, or the mountain guide for your business journey. We have the knowledge, understanding, and expertise to offer you a lifeline and the right one to pull your business toward the shore of success.